carbon fiber heating lamps could be made by transparent quartz tubes,red ruby quartz tubes,or with half-white reflector coating,
or golden reflector coating as customers' demand.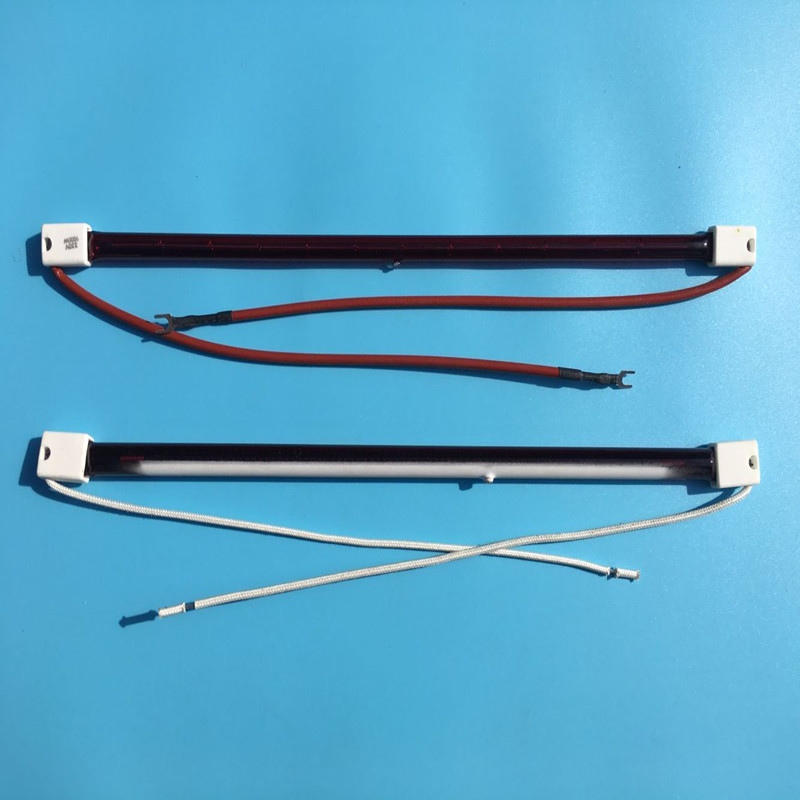 So what is the advantage of half-white reflector coating infrared heaters?
Besides the advantage of fast heatig, small thermal hysteresis,unifrom heating,good far-infrared radiation,
advanced hygienical function,half-white reflector heat lamps also have the following fetures.
1.The white reflector coating is stable, not easy to fall off.
2.Transmit and focus heat more efficiently on the material.
3.save more space and money because you do not need a reflector mask.