The raw material of ruby carbon fiber heating lamps is good quality dark-red quartz tubes.
Besides the advantage of fast heatig, small thermal hysteresis,unifrom heating,good far-infrared radiation,
advanced hygienical function,ruby carbon fiber heat lamps also have the following fetures.
*Beautiful Low glare red lights, which is provide warm with soft ruby lights
*Infrared energy easy absorb by human body
*Soft heat lights,friendly to eyes,especially used for elderly people and animals
*And the same power,Ruby′s heat is higher than others
*Virtually instant radiant heat after power-on
*Economical to operate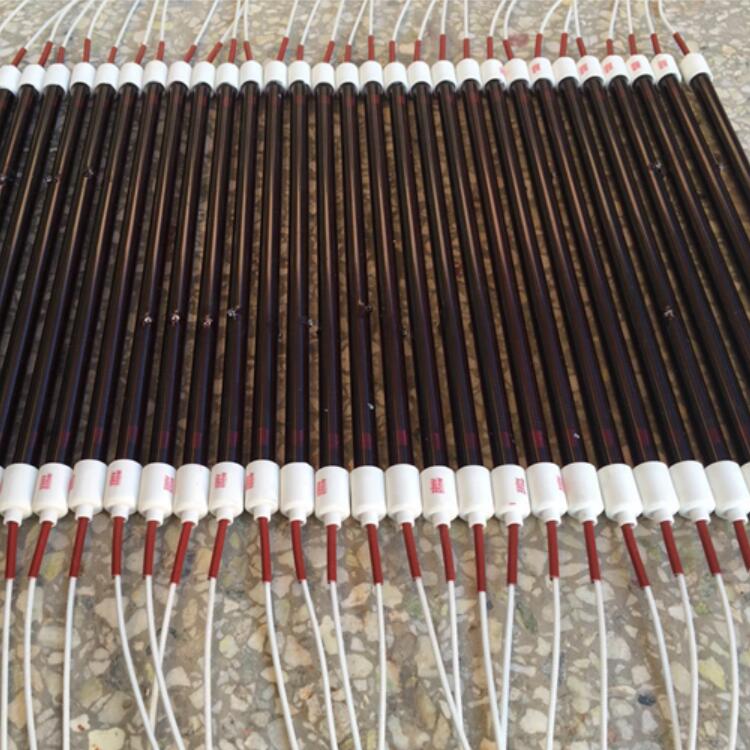 The outside OD of carbon fiber heating lamps we could supply is OD10mm,OD12mm,OD14mm and OD16mm.
We also could do half-white coating,half-golden coating,all golden coating for infrared heating tubes.