Industrial carbon fiber heat lamps are our characteristic product.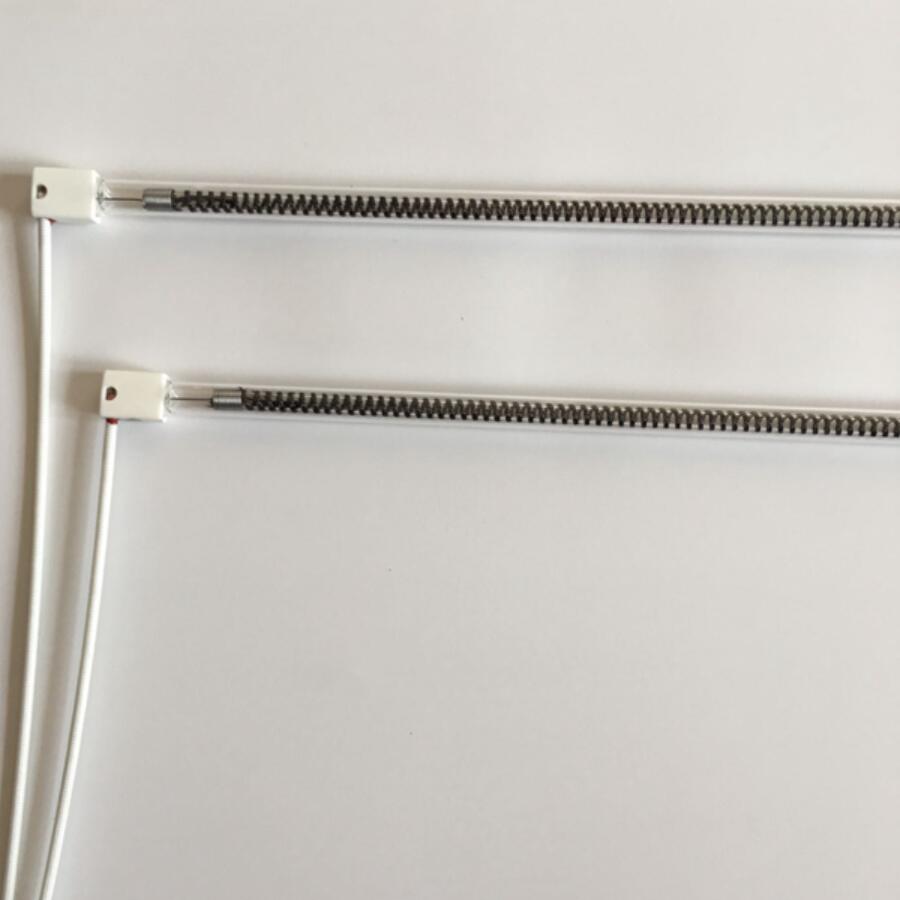 They are made by two pcs tubes.What we mde is different from other companies.
We call this smaller tubes core rod.Do not look down upon this smaller tube.It has a very important role.
It fixes the filament .You do not need to worry that the filament would deform.It is very widely used for vertically use.
But hollow heating tubes do not have these obvious advantages.The filament is very easy to deform and the tubes are often broken.
What kind of advantage do carbon fiber heating lamps have?Energey-saving,no attenuation,corrosion-resistant,fast-heating speed,short thermal lag time,boil-dry,wide range of applications,360 degree installation.
When switching on the power,carbon molecules in the carbon fiber do the Brownian movement and emitting heat,meanwhile,it also emits IR 4~17 μm with no electromagnetic radiation and 95% thermal conversion rate.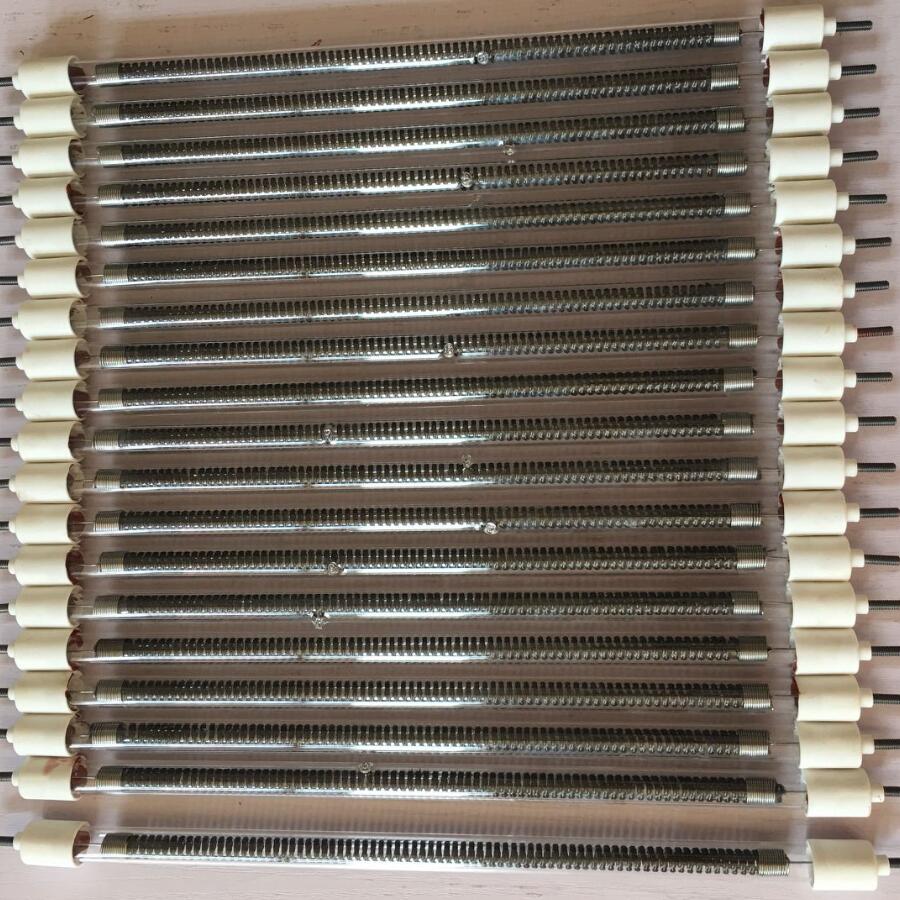 Specification
Voltage (V)

36,72,110,120,220,240,380V.

Power (w)

150 ~ 2500 W

Power error(%)

-8% ~ +5%

Length (mm)

200 ~ 1500 mm

Length error (mm)

+/-2 mm

Diameter(mm)

ф10,12,14,18,20,23,25,28 mm

Diameter error (mm)

+/-0.1 mm

Infrared wavelength(μm)

2.0~4um

Color temperature(k)

800~1500K

The thermal conversion efficiency (%)

≥95%

Maximum working temperature

≤500 °C

The conversion efficiency of thermal radiation

≥ 70%

Maximum heating temperature

≤900 °C